Jeremy has been in service as a channel of light and wisdom as a lifelong commitment.
Participants are taken to a powerful and uplifting energy experience while receiving timely wisdom. This wisdom contains dynamic updates on wisdom and truth. See our book listed below.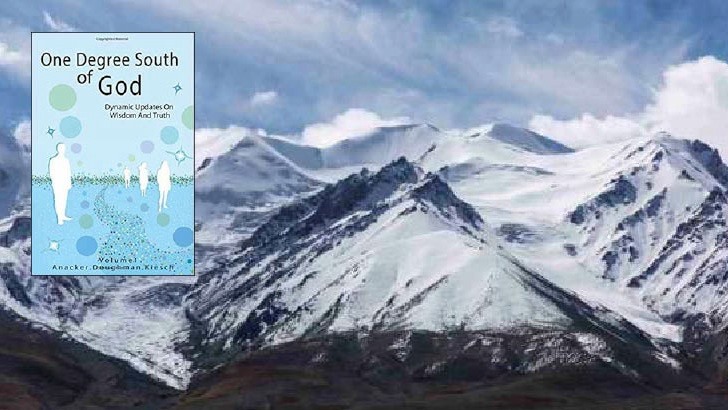 Whitney is a long time supporter and enthusiast of our channeling group. She gives explains why she loves our group.
She values the down to earth feeling of the leadership and the experience that she gets with the group members. Listen to her level of energy and gratitude for this particular community.
Each event is In Person and Online
If you live near our meeting space located in Madison, Wisconsin you are invited to come to our channeling events in person.
We broadcast every channeling event through the Zoom interface. Sign up and pay through Meetups and the link will be sent to you.
**Discussion circle after the transmission is also a great benefit.
We are grateful to serve individuals as they are on a quest for healing, awakening and for answers to the biggest questions about their lives. Our work could not continue without all of their support. You are invited to help make high energy come into the world through your presence and participation.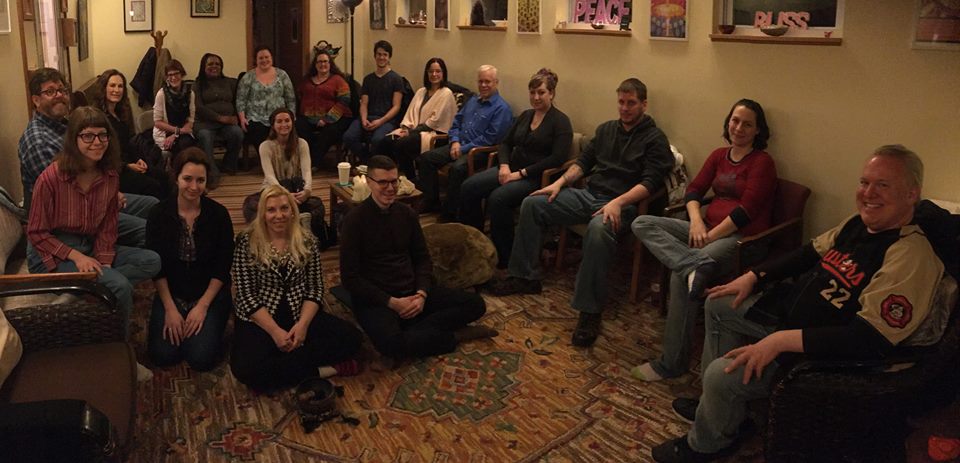 Our Purpose and Larger Context
INTRODUCTION TO THE RHAMMAH MASTERS
This wisdom comes from a group of masters who operate as a collective consciousness. They present through one voice, named Rhammah. But the wisdom is sourced from many masters. These masters all come in audience during the sessions delivering an elevated energetic state. They are benevolent, compassionate, loving teachers and healers whose message is that we are eternal, infinite beings who are all completely of Divine Source.
These transmissions began in 2005 and have been continuous since that time. The wisdom presented enhances and goes beyond any other wisdom that is available in today's world. It takes you on a journey deeply into yourself. If you are ready for a new way of imagining the Divine and making better sense of the realm we are living in, then these teachings may appeal to you.
Rhammah offers spiritual updates that can help us bridge our differences, exist in global harmony and cope with new technological challenges. It is ascension wisdom that urges us to see past the limits of our human perceptions into an expanded vision of eternal selfhood.
The profound wisdom of the Rhammah Masters is offered openly, without requirements, demands or expectations. We are given absolute freedom to accept any part, reject any part, or utilize these discourses as we individually choose. Rhammah also responds to the individual and collective awareness of the persons present at the discourses with great respect and uncompromising insight.
INFORMATION ABOUT CHANNELING
The phenomenon of channeling has existed since ancient times. It has been a source of wisdom for prophets, priests, seers and shamans. It is also the likely source for parts of many scriptures. Channeling is a process that allows information from a non-human source to get relayed through a human.
The process presented here is known as full-body channeling in which a host completely leaves their body and it is inhabited by another spirit being. In this type of transmission, the human host has no recall of what happened or what was said. During Rhammah sessions, the Host's eyes remain closed to keep a level of separation between their world and ours. However, they are able to move about the room because they operate the Host's body from outside of its physical position.
Jeremy Anacker, who channels the Rhammah masters, is a person of high character and integrity. For over 29 years he has engaged in a variety of studies on higher consciousness and expanded wisdom. He has been a wisdom teacher, energy healer, and advanced Reiki practitioner / teacher during those years. The ability to channel is one of many gifts and abilities he has. He is very adept at leaving his body fairly quickly and returning in a coherent and integrated way.
Rhammah has said: "I come from that great distance in the flows of energy on the behalf of you. We are eternal, infinite beings, the infinite love of Source which is your true nature as well. It is all one."
Our Dedication to the Message
After many years of dedicated work and support from a core group of members we have a book of channeled teachings. If you are ready for a new way of imagining the Divine and making better sense of the reality we are living in, then these teachings may appeal to you. The wisdom presented here both enhances and goes beyond any other wisdom that is available in today's world. It takes you on a journey deeply into yourself. This wisdom presents a whole new paradigm for the nature of God. It frames the reason and purpose of human existence with concepts in step with the modern world.


The best work is never made possible by just one individual. This material represents great dedication to serving others from high intentions. Our work is challenging and rewarding.
BIOGRAPHIES OF THE PRODUCERS
Jeremy Anacker, who channels Rhammah, is a person of high character, great integrity and profound humility. Since childhood, Mr. Anacker has had the ability to see and hear energetic beings. He has other psychic gifts like the ability to fully see the human aura and energy patterns that are not generally visible to others. For over 30 years Mr. Anacker has been an advanced Reiki practitioner and energy healer. He has engaged in a variety of studies on higher consciousness and advanced wisdom. In addition to this he is an artist, is married to a medical researcher and has one child. See Jeremy's video testimonial
Diane Doughman, who transcribes and edits the Rhammah discourses has a degree in creative writing and journalism from the University of Wisconsin-Madison. She has studied the many great world religions, visited numerous sacred sites, and taken teachings with a variety of spiritual masters. She owned a metaphysical bookstore for over ten years where she hosted numerous psychics and mediums. She was married to a successful financial advisor for 47 years. Now retired, she is the mother of three adult children and six grandchildren. See Diane's video testimonial See Part 2
Katherine Grace Sims Kiesch, who is inspired by the Rham- mah discourses, has crafted the poetry that is offered here. She is a graduate of University of Wisconsin-Stout in marketing. She and her late husband Peter (pharmacist) have travelled since 1970 seeking out teachers and spiritual experiences. She ran her own business for 18 years. She is the mother of two adult children and grandmother of three. She and her dog divide their time between Wisconsin and Florida. See Katherine's video testimonial
Audio Samples and Downloads
Continue the Quest with a Listen
We record every group event. All of the participants later receive a full transcript of the transmission that they were present for.
The recordings are often given out In CD form at our events as appreciation for supporting our work.
We have made available sample recordings at the following link so that you can see if this work resonates with you.
You are also welcome to purchase the full audio file of any given event. Listen to it repeatedly as energy is delivered as you listen and allow for the work to happen. Bandcamp downloads link